COTNACT US
Miss Yumi Lee
Tel: +86-15850598561
Mail: yumi@oftbelt.com
Mr.Daniel Y
TEL:+86 15365013387
Mail: daniel@oftbelt.com
Ms.Vicky Wong
TEL:+86 15850551428
Mail: vicky@oftbelt.com
FAX:+86 25 58276827
Products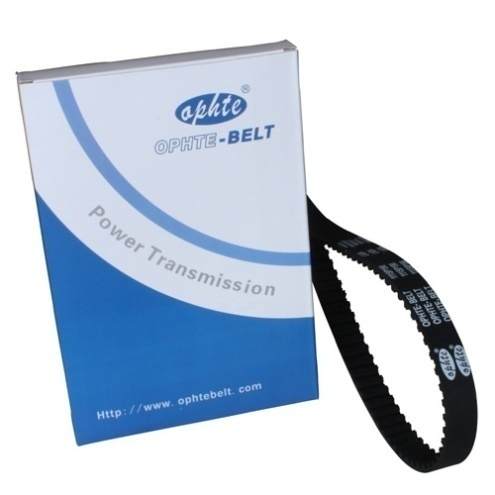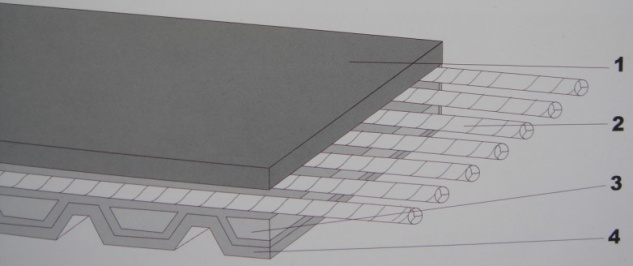 Using advanced technology and unique raw material formulation, Ophte automotive timing belt takes the advantages on strong performance and long use life.
Ophte can provide CR timing belt and HNBR timing belt.
Benefits
* High efficiency factor and Extreme tensile strength
Note: Our company can provide you various specification model and material (CR, HNBR) automotive timing belts.
The tooth number range is 55~281.
* Extraordinarily resistance on cold & heat(-40℃—120℃), oil and ozone
* Excellent aging-resistance and abrasion-resistance.
* Slip-free transmission and low noise
* HNBR timing belts offer better performance than CR timing belts.
| | | | | | | | | |
| --- | --- | --- | --- | --- | --- | --- | --- | --- |
| 型 号 | 节 距 | 齿 高 | 带 高 | | 型 号 | 节 距 | 齿 高 | 带 高 |
| Type | Pb | Ht | Hs | | Type | Pb | Ht | Hs |
| ZA | 9.525 | 1.91 | 4.10 | | ZBS | 9.525 | 2.80 | 5.10 |
| ZB | 9.525 | 2.29 | 4.50 | | FS8M | 8.000 | 3.05 | 5.30 |
| ZH | 9.525 | 3.50 | 5.50 | | YU | 8.000 | 3.11 | 5.20 |
| YH | 8.000 | 3.04 | 5.20 | | MY | 8.000 | 3.11 | 5.21 |
| ZR | 9.525 | 3.20 | 5.40 | | MR | 9.525 | 3.54 | 5.69 |
| YS | 8.000 | 2.95 | 5.20 | | RU | 9.525 | 3.56 | 5.70 |
| ZS | 9.525 | 3.53 | 5.70 | | ZLB | 9.525 | 2.70 | 5.05 |
| ZAS | 9.525 | 2.32 | 4.62 | | ZD | 9.525 | 3.50 | 5.50 |