COTNACT US
Please send your inquiry to:
------
Mr.Daniel Y.
Phone:+86 15365013387
Mail: info@oftbelt.com

-----
Miss Yumi Lee

Mail: info@oftbelt.com
-----
Ms.Vicky Wong

Mail: info@oftbelt.com
--------------------------------------------
Phone: +86 15365013387
Fax:+86 25 58276827
Products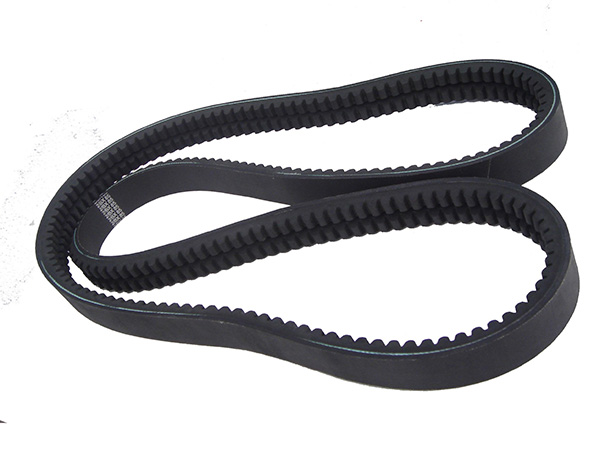 Banded belt is composed of high modulus cord and neoprene rubber of special crafts this kind of belt is molding sulfide for once which made perfect the integrity.
All belts are forced uniformity running stable, high-load transmission ,long life ,less twitter and turn over .It is applied to the pulsating load and the strike shock condition. Especially for high straight drive shaft parallel to the ground.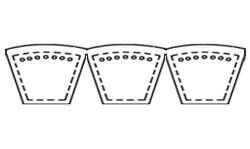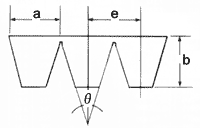 Features
1. Fasten fitting
2. Without horizontal slap, rotate or dap out,
3. Deepen gear groove is no need even driving on plane
4. Anti-heat and anti-oil
5 High transmission efficiency .It does not effected by foreign matter during high-speed transmission and it is 2/3 space of V belt.
5、Long Life
6、Low Elongation
Function:Especially used in high-power, rigorous transmission appliance, impacted high strong drive .Widely used in Grub industrial , infrastructure industrial etc.
型 号
Type

单 楔 顶 宽
Top Width for 1 rib

带 厚
Thickness

角 度
Angle

节 距 长 度
Pitch Length between belts

3V

0.38" (9.5mm)

0.39" (10.0mm)

40°

0.41" (10.3mm)

5V

0.62" (15.9mm)

0.61" (15.5mm)

40°

0.69" (17.5mm)

8V

1.0" (25.4mm)

0.98" (25.0mm)

40°

1.13" (28.6mm)
Dimension Marks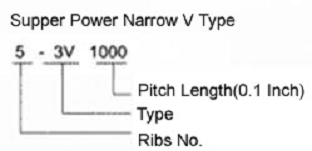 Note: We can offer other dimension according to your requests.