COTNACT US
Miss Yumi Lee
Tel: +86-15850598561
Mail: yumi@oftbelt.com
Mr.Daniel Y
TEL:+86 15365013387
Mail: daniel@oftbelt.com
Ms.Vicky Wong
TEL:+86 15850551428
Mail: vicky@oftbelt.com
FAX:+86 25 58276827
Products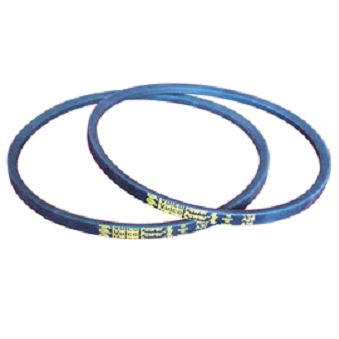 1.V-belt (Classical Wrapped V Belt)
Features:
•A multipurpose composite belt featuring anti-oil heat-resistance, ozone proof, weathering resistance
• Elastic cord can evenly distribute the load and absorbs bending stress
• Elastic concave is a patent that prolong the use life of the belt.
• It meets the requirement of anti-oil heat-resistant standards of RMA.
• It meets the requirement of Static electro conduction standard of RMA.
Materials:
• Chloroprene rubber material
• Framework of fiberglass elastic cord
•Nylon canvas tooth surface
Application: It is applied to all the industrial areas, including plane transmission.
型号
Type

顶宽 (mm)
Top width

带厚 (mm)
Hs

材质
Material

皮带长度
Length

K

8

5

橡胶
Rubber

297mm~ 16780mm

Z

10

6

A

13

8

B

17

11

C

22

14

D

32

19