COTNACT US
Miss Yumi Lee
Tel: +86-15850598561
Mail: yumi@oftbelt.com
Mr.Daniel Y
TEL:+86 15365013387
Mail: daniel@oftbelt.com
Ms.Vicky Wong
TEL:+86 15850551428
Mail: vicky@oftbelt.com
FAX:+86 25 58276827
Products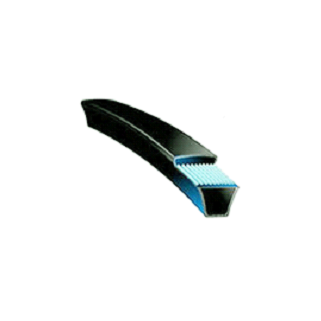 2.Narrow V -belts
Features:
• The transmitted power of narrow V-belt is three times more than that transmitted by the ordinary V-belts.
• It is a multipurpose composite belt featuring anti-oil heat-resistance, ozone proof, weathering resistance
• Elastic cord can evenly distribute the load and absorbs bending pressure.
• Elastic concave is a patent that prolong the use life of the belt.
• It meets the requirement of anti-oil heat-resistant standards of RMA.
• It meets the requirement of Static electro conduction standard of RMA.
Materials:
• Chloroprene rubber material
• Framework of fiberglass elastic cord
•Nylon canvas tooth surface
Application: it is applicable to various industrial areas, especially suitable for the occasions with higher requirements on space, weight and the related power.
型号
Type

顶宽 (mm)
Top width

带厚 (mm)
Hs

材质
Material

皮带长度
Length

SPZ/3V

10

8

橡胶Rubber

630mm~ 12500mm

SPA

13

10

SPB/5V

16

13

SPC

22

18

8V

25

23