COTNACT US
Miss Yumi Lee
Tel: +86-15850598561
Mail: yumi@oftbelt.com
Mr.Daniel Y
TEL:+86 15365013387
Mail: daniel@oftbelt.com
Ms.Vicky Wong
TEL:+86 15850551428
Mail: vicky@oftbelt.com
FAX:+86 25 58276827
Products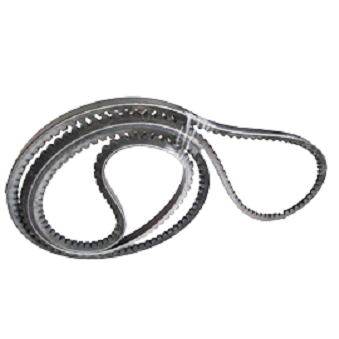 3.Wedge Raw Edge Cogged V-Belt
Features:
•Its transmission efficiency has been remarkably improved
•It also can be applied to small diameter pulley
•Ultra-soft, high-load, low elongation
•Its lifespan is prolonged by 33%
• It meets the requirement of anti-oil heat-resistant standards of RMA.
• It meets the requirement of Static electro conduction standard of RMA.
Materials:
•Chloroprene rubber material
• Polyester cord
• Raw Edge Tooth
Application: it is applicable to various industrial areas, especially suitable for the occasions with higher requirements on space, weight and the related power.
型号
Type

顶宽 (mm)
Top Width

带厚 (mm)
Hs

材质
Material

皮带长度
Length

XPZ/3VX

10

8

橡胶
Rubber

560mm~ 4750mm

XPA

13

10

XPB/5VX

16

13

XPC

22

18