COTNACT US
Miss Yumi Lee
Tel: +86-15850598561
Mail: yumi@oftbelt.com
Mr.Daniel Y
TEL:+86 15365013387
Mail: daniel@oftbelt.com
Ms.Vicky Wong
TEL:+86 15850551428
Mail: vicky@oftbelt.com
FAX:+86 25 58276827
Products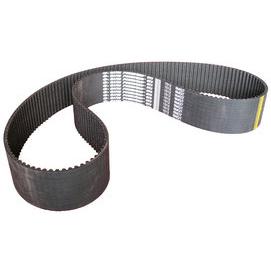 Features:
• It features the great transmission efficiency and high price/performance ratio.
• Transmission efficiency is increased by 30% the above
• It features high strength, good elasticity, and high tensile stress.
• It is resistant to dirt, oil and moisture.
• It is lubrication-free and has no need for further tension, low maintenance costs
Materials:
• Chloroprene rubber material
• Fiberglass framework
•Nylon canvas tooth surface
Application: it is especially suited to the occasions where need high torque and high power transmission, including textile, printing, machine tools, food processing, transportation equipment, packing equipment, agricultural equipment, compressors, centrifugal machine, dry cleaning machines and paper making industry.
型号
Type

节距 (mm)
Pb

齿高 (mm)
Ht

带厚 (mm)
Hs

材质
Material

标准带宽(mm)
Standard width

皮带长度
Length

8MGT

8

3.4

5.6

橡胶

20/30/40 50/55/85 115/170

384mm~ 6860mm

14MGT

14

5.82

9.91